Experience Mother Nature at her best. Eminence Award winning organic skin care line. Stimulating exotic spices and fruit from Hungary. This facial will increase circulation and exfoliate dry dehydrated skin leaving your skin clean , smooth and detoxified. Customized to effectively address your skin's unique needs. While healing hands lead you to peace and tranquility. My skin care approach helps improve clarity, tone balance and texture. Your skin will be healthier with your monthly professional treatments and your home regiment, good diet, lots of water and exercise. Organic skin care is more powerful than chemical base skin care because organic skin care has a higher concentration of vitamins and minerals. Our skin actually absorbs the good fruits, vitamins and herbs. Leaving a healthier skin bringing the oxygen to the top of the surface.
Giving Back One Purchase At A Time
To Date, together with my clients assistance, we have planted 2226 trees. Each time an Eminence product is purchased. Eminence Organic Skin Care plants a tree. Learn more at: www.eminenceorganics.com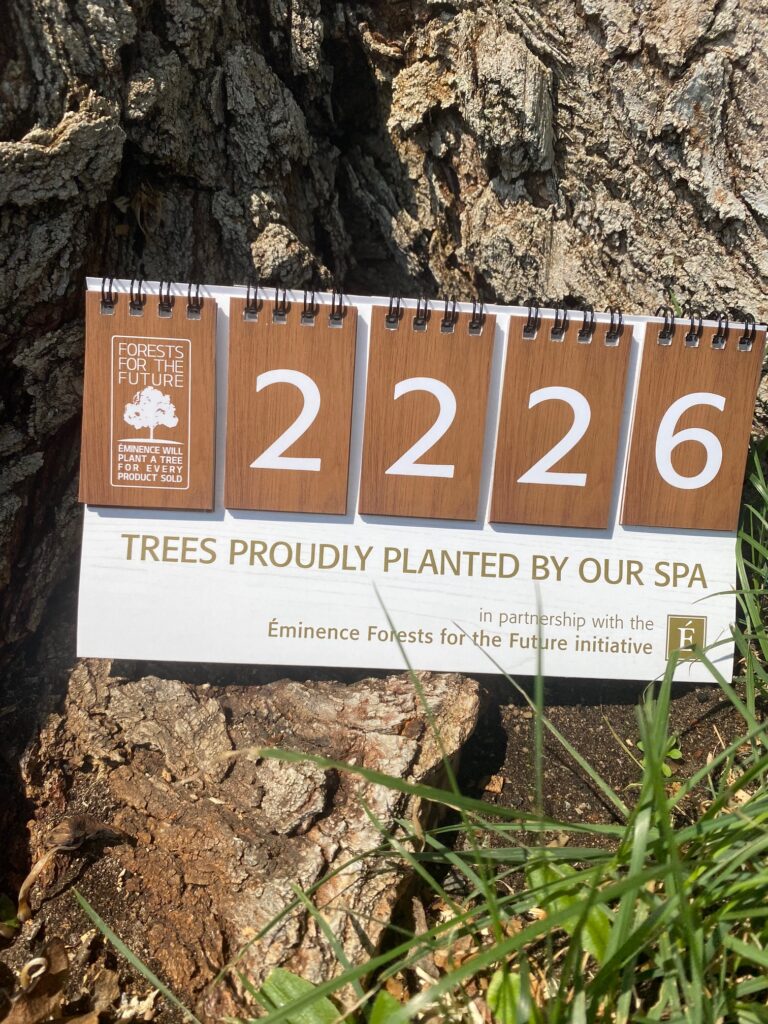 Eminence Kid's Foundation
The Eminence Kids Foundation is dedicated to providing seriously ill children receiving care in hospitals and long term care facilities worldwide with a supplement of organic foods or juices to naturally aid in their recovery. For detailed information on the Foundation please visit EminenceKidsFoundation.org.